We hope you're in good health and soon to spend quality moments with those who matter most.
On many levels, 2021 has been another challenging year.
But between the difficulties, there have also been stories of triumph across the companies, communities and crews for whom we fly our flag.
So it's with deep gratitude and measured pride that we share our 12 best stories of the year.
You'd better sit down.
---
1.
Thought Machine. Unicorn. Go.
In November they raised a $200M Series C establishing their valuation above $1B.
More and more of the world's biggest banks now run Thought Machine's cloud-native solutions: think Standard Chartered, Lloyds Banking Group and JPMorgan Chase to name a few.
All of which points towards Thought Machine's increasingly important role in the 21st century banking ecosystem.
2.
Sky Mavis. Unicorn. Go.
We first invested in the Axie Infinity creators during their $7.5M Series A in May.
Six months later they've experienced some of the fastest revenue growth in history and a $152M Series B led by Tier 1 heavyweights a16z, Accel and Paradigm.
Today they're valued at +$3B valuation.
Aleks, Jiho and Trung have already proven beyond all doubt just how powerful play-to-earn is. Watch this space.
3.
We went Web3 deep.
Here are some of the key areas BACKED has invested in:
NFT scaling infrastructure via Immutable X and Stardust.
Next-generation DeFi through Unstoppable Finance and Voltz.
Core Fiat to Crypto Infrastructure with BCB and OnRamper.
Gaming via HodlCo, Loot Squad, SkyMavis and Blackpool.
We've been pro-crypto since before 8-bit Twitter profiles became a thing, so we can't help but feel a little smug about the partial exits our LPs saw from our 2017 early-investment in Libertus Capital.
Despite the inevitable turbulence we believe in the paradigm shift that Web3 represents.
Buckle up Buttercup.
4.
We launched Coin-Op: a community of world-class entrepreneurs and investors all operating at the intersection of gaming and blockchain.
The first gathering was hosted by BACKED, Cherry Ventures, Bitkraft and Chris Lee and gathered over 100 key industry talents at the London Science Museum for a full day of discussions, deep dives and a dose of degen-ing.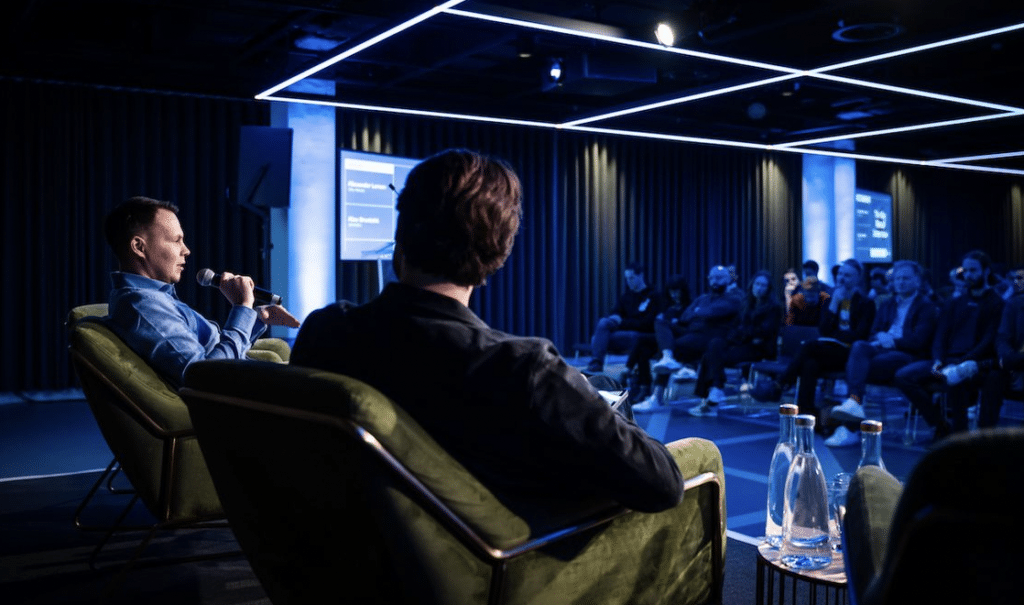 This is potentially the beginning of something very powerful.
Our aim is to continue gathering the most brilliant gaming minds — from the OGs to young bloods — to trade notes, forge friendships and build better networks IRL.
5.
Enter biotech.
We're deeply excited about the progress we're seeing in our portfolio here.
There's so much incredible work being done by this new generation of bold entrepreneurs creatively applying engineering philosophy to bio systems.
FabricNano raised their Series A from Atomico. Ochre-Bio announced their seed led by Khosla. Meatable raised a $47M Series A. Hoxton Farms raised their seed from Peter Thiel's Founders Fund.
It was particularly cool to see our friend and UK biotech OG James Field invest alongside us in Hoxton Farms. He's the founder of biotech poster-child Lab Genius. We invested in them back in 2016 – a real case of acting-before-others-believe.
Emerging from stealth this year are Phytoform Labs. They focus on the development of climate-resilient, sustainable crops. And YC alumni team Nuntius Therapeutics. They're figuring out how to deliver large genetic payloads into the right cells​​ to help solve some of the biggest challenges for DNA, RNA and CRISPR therapies.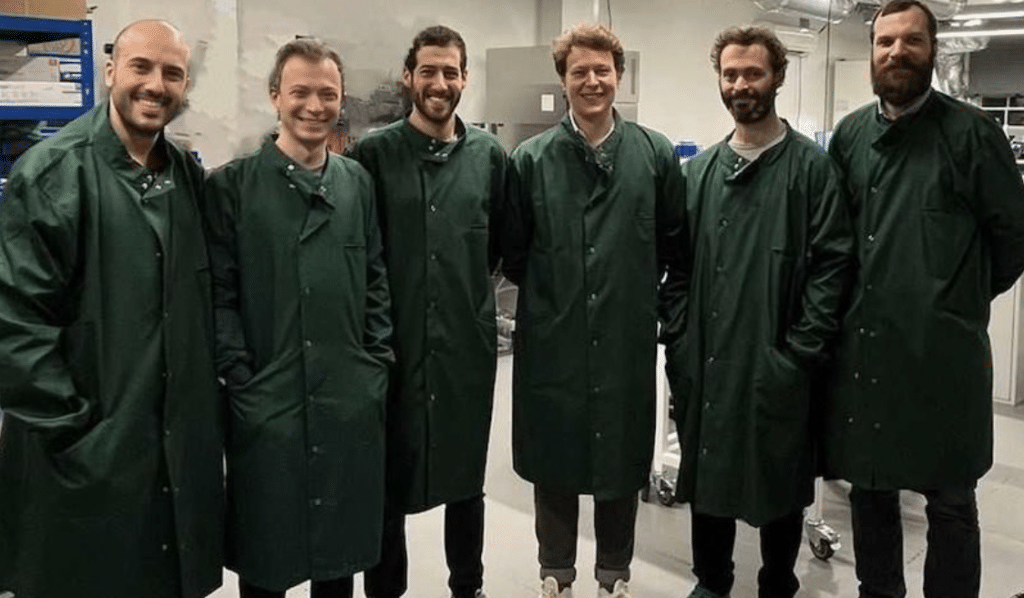 6.
We also invested in some of Europe's most exciting new consumer brands.
Bird Buddy. A smart-bird feeder with 'Pokemon Go-style' social mechanics.
The company is a blended hardware, software and consumer subscription business: people purchase Bird Buddy devices, then use the app to collect photos and watch content from Bird Buddy feeders around the world, and subscribe to monthly deliveries of bird seed.
They've already pre-sold millions of dollars-worth of products to 45,000 customers worldwide. Quite literally the seed investment of the year…
Cala. They've created the world's first fully robotic pasta restaurant.
Their robot is capable of serving 1200 nutritious, high-value-for-money pasta meals per hour from a tiny 3m2 kitchen.
RUKA. A next-generation Black beauty brand on a mission to completely transform the multi-billion-dollar Black hair industry – end to end.
From fairly paying the women supplying their own hair for wigs, to offering branded world-class wigs and extensions, to providing wearers high quality hair-care education content from relatable experts who've actually been there themselves.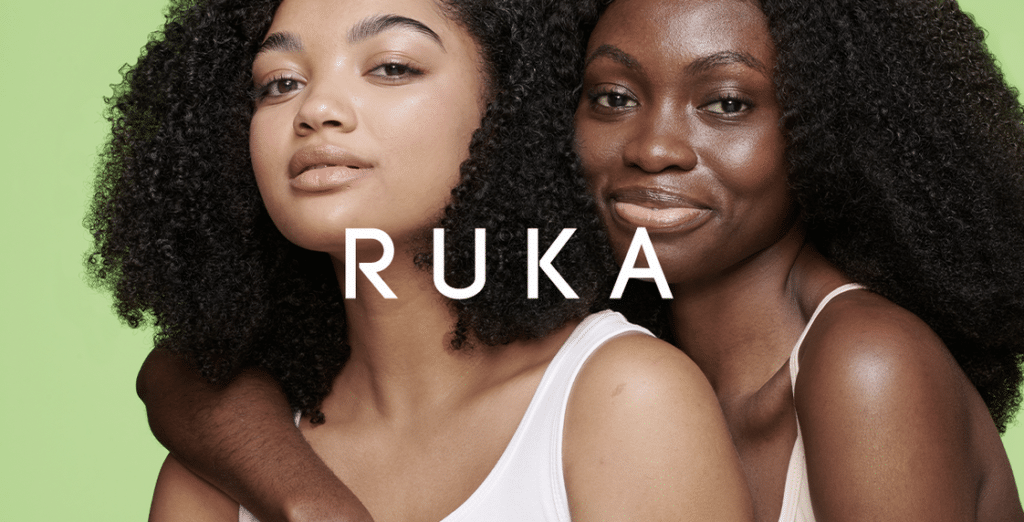 7.
We put our money where the venture industry's mouth is.
We made seed investments into three awesome Black female owned businesses: Afrocenchix, RUKA and Base+.
Our Head of Networks, Daisy Onubogu, became the COO of Diversity VC.
We published an overview of what is and isn't working so far from our DE&I practices.
8.
30 BACKED portfolio companies secured follow-on funding this year. Including: FabricNano, Medal, This, Foundries, Flexciton, Banked and Andium, alongside the various others we mentioned above.
Many raised from the world's best funds. Think a16z (Sky Mavis), Founders Fund (Hoxton Farms) and Khosla (Ochre-Bio). You get the vibe.
9.
Every single early-stage company in the BACKED portfolio is now fully onboarded onto our Founder Experience Programme.
Huge HUGE shout out to Sonia Maciuszewicz, our head of Founder Experience for leading the charge here.
Today our founder programme is a system of workshops, masterclasses, self-service management tools and service providers supporting our portfolio companies on their journey from Seed to Series A.
Many of the features are proprietary to BACKED and we cover the cost of everything on offer. Nice.
10.
We have now made 4 investments via our venture scout community.
It now stands at 60 members, is powered by 2 in-house community management apps as well as plenty of IRL gatherings including the first-ever scout retreat in Tuscany.
But one of the most heart-warming things is the 'pay-it-forward' mentality permeating its culture. People are finding co-founders, first-hires, new roles and kindred souls all through the knowledge and networks shared in that tribe.
11.
We went into full event mode (while it was safe).
We hosted dozens of portfolio events, scout events, our Family Affair, NFT-LDN, Coin-Op, New World Disorder in collaboration with crypto community Friends With Benefits and we completely knocked it out of the park at Slush. Props to Vinay, our head of brand.
At Slush we had a presence across 7 stage talks including Aleksander Larsen, (SkyMavis), Grant Aarons (FabricNano), Max Jamilly, (Hoxton Farms), Rachael Corson (Afrocenchix), Daisy Onubogu (BACKED) and Pascal Suhrcke (BACKED).
We co-hosted a huge gaming side event alongside BITKRAFT Ventures & Blockchain Game Alliance.
It was the only official gaming side event at Slush and it sold out with over 400 people signing up.
The BACKED Party was wild. Even by our standards. IYKYK.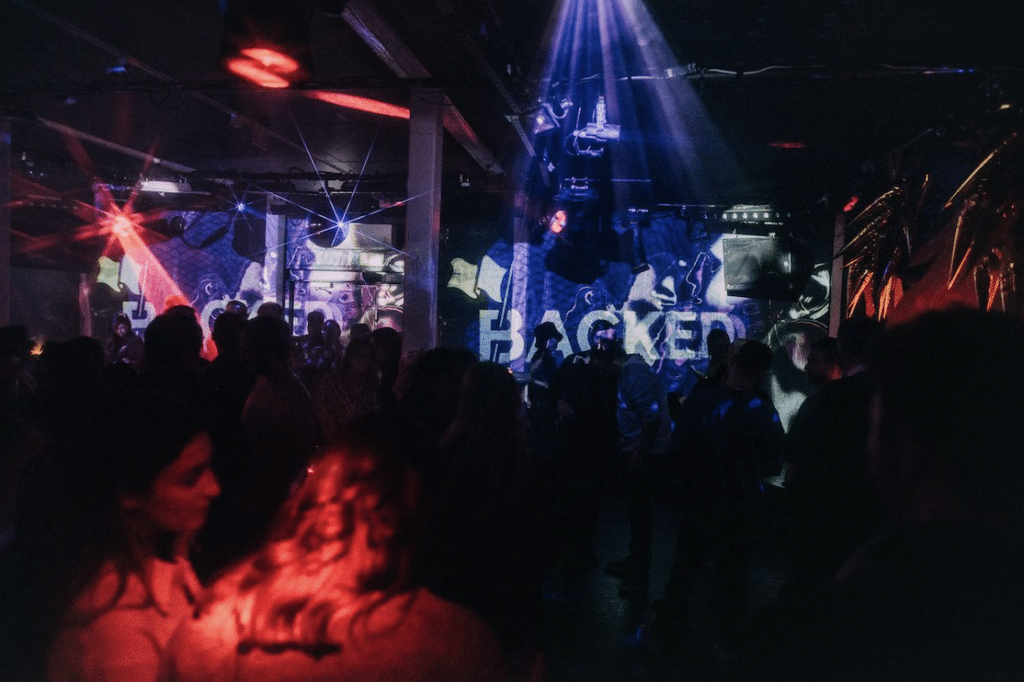 12.
And last but most definitely not least…the family grows. This year we welcomed Adena Wallingford as BACKED's executive assistant extra-ordinaire.
She's actually the definition of a bad ass. You'll meet her at one of our many events next year.
So…that's about it. What a year.
Go well friends.
Team BACKED x