We hope you're keeping well. Below is a little summary of our last quarter. In the words of the majestic Mr. Stevie Wonder…it's Hotter than July.
---

1.
We invested in Sky Mavis. They're the creators of Axie Infinity, the game at the forefront of a crypto-enabled revolution in the creator economy. In the last 30 days they did $520m of marketplace volume — more than Sorare, NBA Top Trumps, OpenSea and CryptoPunks combined. And in the last 7 days…the protocol has been more profitable than ETH and BTC combined. Their 'play-to-earn' product has created completely new income sources in developing countries like Indonesia, the Philippines and Venezuela.
This is huge. There's never been anything like this in the gaming world and we've never seen a company grow revenue this fast. We're incredibly excited to see this new field emerging at the intersection of gaming and crypto, two areas we've developing real expertise in (our gaming investment Hutch exited in Q4 2020 for +$375M and we've been investors in Libertus Capital for several years now).
You can watch a short documentary on the Axie Infinity 'play to earn' phenomenon here and learn more about the mighty Sky Mavis here.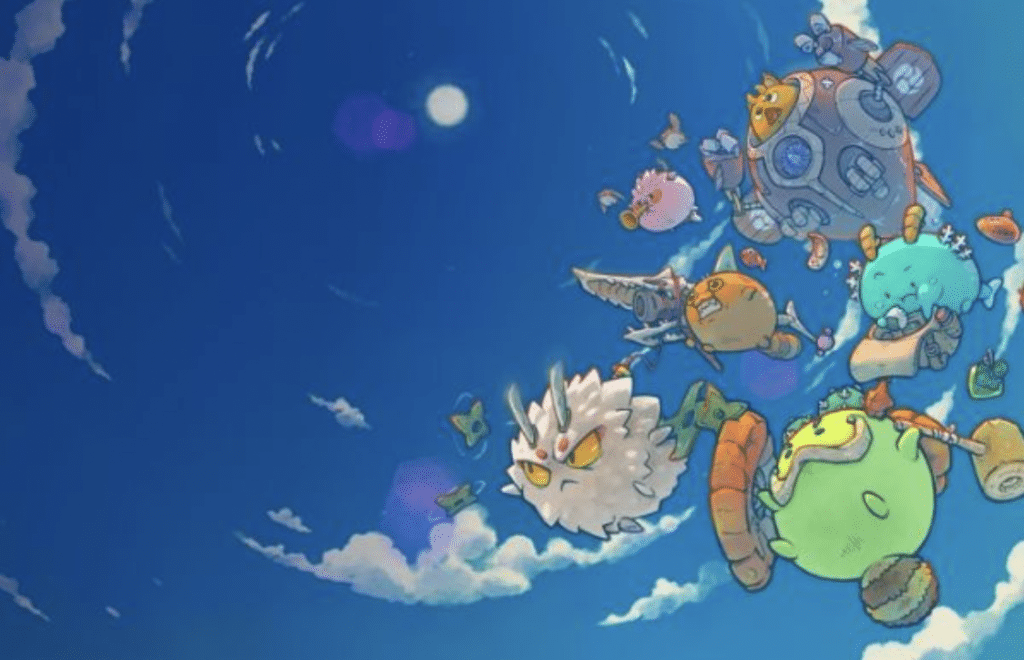 2.
We invested in Afrocenchix. They're an award-winning natural hair care company founded by Black female founder duo Joycelyn Mate and Rachael Corson. They make safe, effective, vegan products for afro and curly hair. The range is the first of its kind to be stocked in Superdrug, Whole Foods Market UK and Holland & Barrett – and they are already sold in +23 countries.
Rachael and Joycelyn are true entrepreneurs – ambitious, gritty and creative as it gets. Read about their fundraising journey here (it was far from easy) and watch our interview with them here.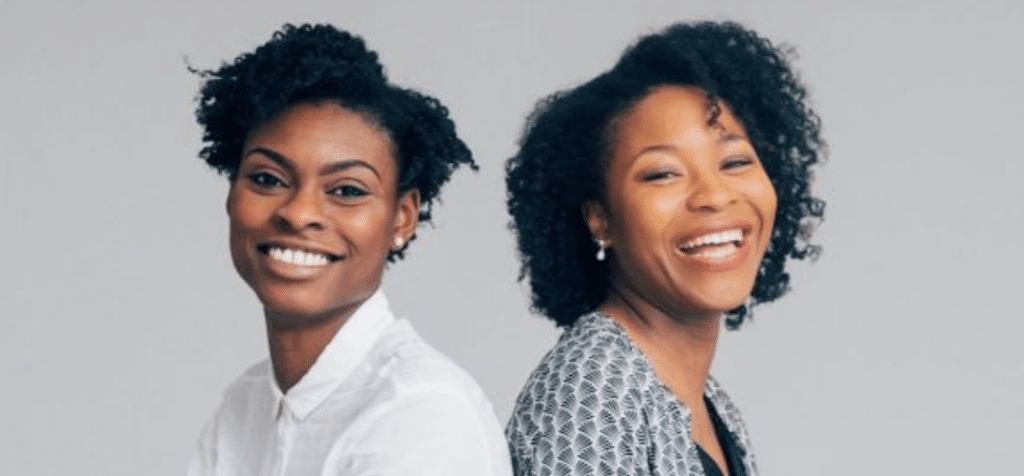 3.
FabricNano raised their Series A round attracting investment from Atomico alongside Biz Stone (Twitter) and Emma Watson (Yes…from Harry Potter fame. Move over Ashton Kutcher).
FabricNano is able to fine-tune enzyme performance and produce biochemicals. They've already developed a novel way to manufacture alternatives to fossil fuel-based plastics, much more cheaply and at greater scale than previously possible. Read more about FabricNano and the round here.
We think biotech is one of the greatest commercial opportunities of our times and BACKED is well placed to support the leading European entrepreneurs in this space. Our previous biotech investments include LabGenius, Ochre-Bio, Hoxton Farms, Phytoform and others. Send us your best.

4.
THIS completed their Series A round. Their plant-based meat alternatives are now stocked in every major UK supermarket and their NPD pipeline is incredibly impressive. They generated sales of £13m in the year to April 2021, a more than 6X increase on the previous year.
We think the shift towards plant-based meat alternatives will keep becoming more mainstream and THIS will most definitely be one of the sector's leaders. Read more about them here.
PS: They're hiring The World's First Meat Sommelier right now. Send them your best too.

5.
Foundries closed their Series A round. They've developed a cloud-native open source platform that offers a common software base to develop, test, deploy, manage and maintain secure IoT and Edge devices. Learn more here.

6.
Ochre-Bio's Seed round was announced. We co-invested in Jack and Quin alongside Kholsa Ventures. Ochre-Bio is a biotechnology company using deep phenotyping to develop RNA medicines to treat chronic liver diseases – a top ten global killer. CEO & Co-Founder Jack O'Meara puts it best: "this is a complete rethink of drug development for one of the most challenging health conditions of our time."
Ochre-Bio is another fantastic example why we're so bullish on bio-tech and this new generation of entrepreneurs applying cutting-edge computer science practises to living organisms. Read more here.

7.
Our Head of Networks, Daisy Onubogu became the COO of Diversity VC. The organisation's mission is to create a fairer and more diverse venture capital industry. Hell yes.
Read more about Daisy's vision here.
Learn more about BACKED's own DE&I journey here.
8.
We continue to explore the now, next and how of frontier technologies in our Deep Dives series. In June we dived into Space Exploration with a stellar lineup of guests:
Terry Virts Astronaut @ Nasa & Founder @ Endeavour Renewable Energy
Daniel Metzler CEO @ ISAR Aerospace
Joshua Western CEO & Co-Founder @ Space Force
Lewis Alum Jones Analyst @ Seraphim
Watch the full episode here and see the awesome Pari Singh (Founder & CEO of The Engineering Company – BACKED Investment) in full space-nerd mode. Beautiful. Shout out to Steven Jacobs and Pascal Suhrcke for continuing to lead the series.
9.
We also launched a new bi-weekly Office Hours event powered by the BACKED venture community.
Every 2nd and 4th Thursday we offer early-stage founders 45 minutes of high-quality problem-solving time with a crack team of investors, operators and domain experts. Good people. Good advice. No bullshit.
One more thing…
In June we held our Annual LP Summit with attendance from 50+ LPs. It was without a doubt our best one yet. Thank you all for your continued belief in BACKED and the work we do.
As part of that event we created this highlights reel of the last 12 months. It's so good that we had to share it with all of you too. 'Tis the BACKED way.
Team BACKED
Andre, Alex, Daisy, Dom, Pascal, Sonia, Rachel & Vinay